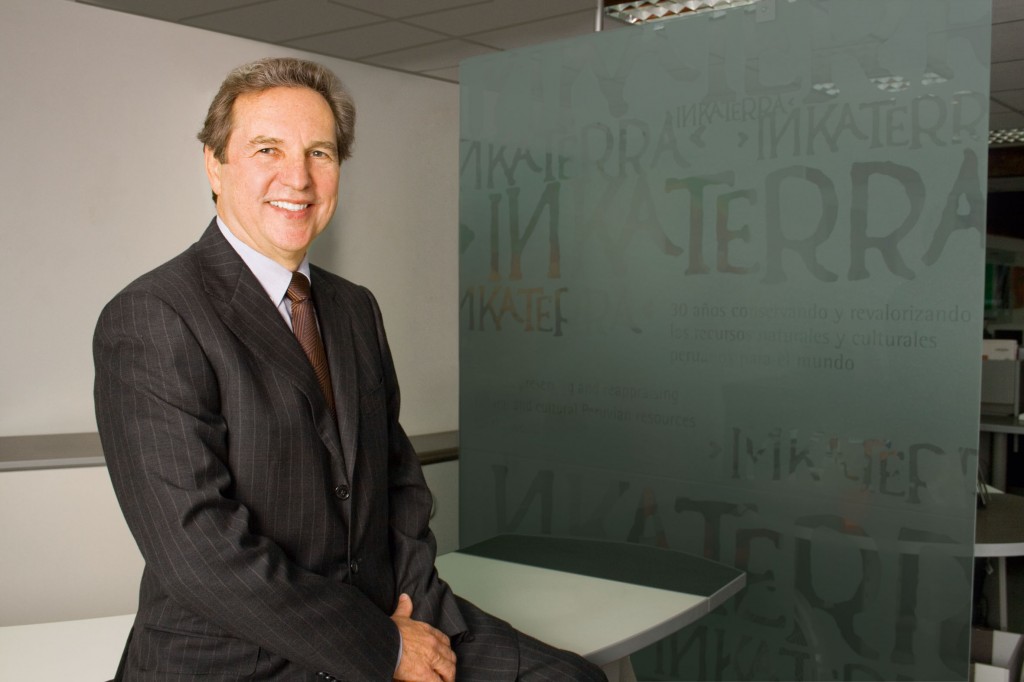 José Koechlin Von Stein
Pioneer developer of eco – friendly tourism in Peru, generating local sustainable development via scientific research for conservation; Chairman of the Sociedad Hoteles del Peru; and E- Meritus Board Member of Conservation International (Washington DC).
He was Board Member of The Peruvian National Park Service (SERNAMP); Chairman of the Association of Adventure Travel and Ecotourism, 1998-2002; Peru's National Chamber of Tourism, 1995-1997; and of the Instituto Tecnológico Pesquero (National Fisheries Research Institute), 1996.
Other key areas of accomplishment include:
ECOLOGY – Sponsorship of major inventories of flora and fauna in the Amazon basin, resulting in the description by E. O. Wilson of more ant species at Cusco Amazónico / Inkaterra Reserva Amazónica than anywhere else in the world. Creation of the world's largest Orchidarium of native species in their natural habitat at Inkaterra Machu Picchu Pueblo Hotel. Sponsor of publications on conservation in both the rainforest and the Andean cloud forest; music CD's ; and educational DVD.
FILMS – Peruvian producer of Aguirre, The Wrath of God, (1972); Burden of Dreams"; and Fitzcarraldo (Gold Palm, Cannes 1982), of which Mr. Koechlin is also author.
EXPLORATION – Discoverer of "The Purification Inca Trail" to Machu Picchu, and the original Hiram Bingham Trail.