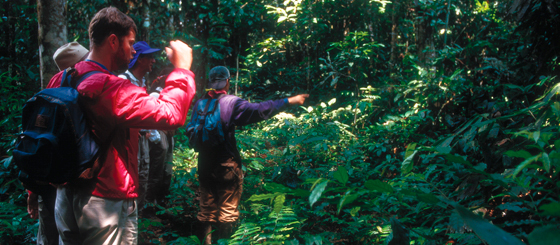 Walk along the lodge trails to the Inkaterra Reserva Amazonica Rainforest Garden just around the cabanas. This interesting native garden was started by the locals more than ten years ago showcasing native plants, trees and orchids. Learn to identify orchids, its flower parts, pollinators and different habitats.
Know the fascinating history and legends, the practical and beneficial use of indigenous plants, as well as other remarkable rainforest flora. An in-depth explanation familiarizes you with the process, traditional use and highly interesting benefits of the plants and trees used for construction including those that were used for building the lodge, some of its fixtures, as well as native clothing accessories.
Duration: ¼ day.
Difficulty level: I.
Schedule: Morning and Afternoon
Attractions: Birds / Medicinal plants / Photos
Recommended for Children.