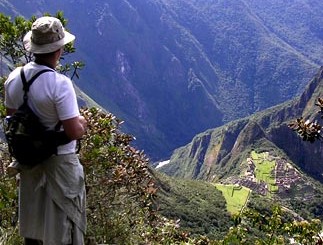 Food Consideration
Peruvian cuisine is recognized as one of the most exquisite in the world, and the country is home to a large variety of native products which are now consumed in many countries. In fact, gastronomy is one of the main highlights of the country. Resulting from a fusion between Asian, European, and local gastronomy, Peruvian couisine uses a wide variety of ingredients and some dishes may be considered spicy. Therefore, we recommend that people with sensitive digestive systems bring regular medication for indigestion. Besides, as Peru is a developing nation, we specially recommend our travellers to avoid eating from street vendors or in places where healthy conditions are not guaranteed; these simple measures will help you experience the most and the best of our country. Enjoy your stay in Peru.
Altitude Sickness
Altitude sickness, known as soroche in Peru, is occasionally a problem for visitors traveling directly from the coast or jungle regions to the high Andes, above 2,500 meters (8,000 feet). Machu Picchu Sanctuary is about 1,000 meters (3281 feet) lower than Cusco, giving the body time to adjust to the altitude. The best way to prevent altitude sickness (headache, dizziness, fatigue) is to eat lightly, drink plenty of fluids, and rest upon arrival.
Vaccinations
There is no vaccination officially required to enter Peru. Travelers that are planning to visit only highlands and coastal cities do not require any inoculation. However, it's advisable for independent travelers who plan to visit some particular jungle areas at altitudes below 2,000 m. (6,500 ft.) to consult their doctor regarding vaccinations against hepatitis A and typhoid before leaving their country. Since the effect of most vaccines is felt 10 days after they are given, visitors should take precautions in advance. In addition, it's worthwhile nothing that neither Malaria nor Dengue exists in the Machu Picchu Area.
Water
Tap water in Peru is not safe to drink, especially for foreigners. The best option is to drink bottled water, available in various sizes throughout the country. Boiling water for a couple of minutes and sterilization tablets are also good alternatives.