The past and living present of an empire
The Sacred Valley of the Incas, home of the finest Inca sites offers a glorious beginning to your Cusco visit. The Valley's sublime climate, overwhelmingly beautiful scenery, picturesque villages, colorful folk arts and crafts and warm, friendly local people all reflect the Peru that visitors travel thousands of miles to see. The valley is also a haven for eco sports adventure such as trekking, horseback riding, mountain biking and river rafting.
Experience highlights
Start your Cusco discovery to acclimatize in glorious sunny weather, either before or after your Machu Picchu visit.
Perfect base to myriad activities in the Valley: visits to Inca ruins and archaeological sites and gourmet picnics.
Spectacular location for outdoor adventures such as horseback riding, mountain biking, river rafting or trekking.
Interactive and socially responsible excursion in a visit to a workshop or community of weavers, pottery, ceramics, among others.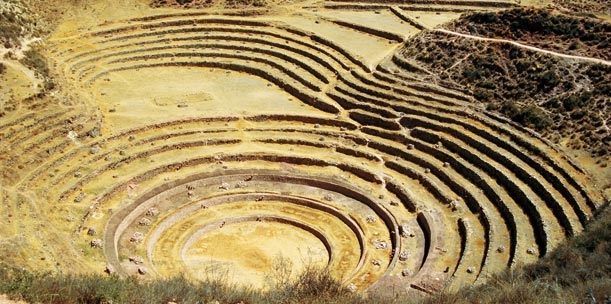 Recommended Excursions
Pisac Archaeological Site or Market and Awanacancha. Weaving Incan archaeological site or interesting market, native weavers, camelids, llamas and vicuñas.
Ollantaytambo Inca temple, fortress, stone walls and steep terraces
Maras & Moray Maras ancient salt mines, Moray agricultural terraces & ceramic workshop.
Chinchero Small Andean village, historyrich colonial church and local market.
River Rafting River rafting, Class I-III*
Horseback Riding Horseback riding through Sacred Valley*
Mountain Biking Soft adventure half-or full day biking, with Advanced options*
Trekking Trek through the off the beaten paths to the various archaeological sites*
 *Half Day excursions may be programmed to full day with added highlights and Lunch.