The royal Inka Retreat
"Machu Picchu was… the favored country retreat for the royal family and Inca nobility."
– The New York Times –
Machu Picchu Historical Reserve is a magical place that fascinates through its vast archaeological remains, geological formations, unique flora and fauna, and spectacular cloud forest. The most remarkable part of the reserve is the archaeological site of Machu Picchu, one of the world's New Seven Wonders. Inkaterra Machu Picchu Pueblo Hotel, is considered "the Garden of Eden" by Condé Nast Traveller where you will experience life at an exclusive royal Inca retreat for your stay.
Experience highlights
Explore the wonder of Machu Picchu and discover the essence of a Royal Inca retreat.
Authentic barefoot luxury in whitewashed casitas and villas in a private 5 hectare Andean Garden of Eden, teeming with orchids and hummingbirds.
Visit the ancient Machu Picchu Citadel in company of a certified English-speaking guide, as well as other attractions in the Natural Reserve.
Included in house excursions such as Bird Watching, Orchid walk, Tea Plantation Visit, Nature Talks, among others, offered on 12-acre grounds.
UNU Spa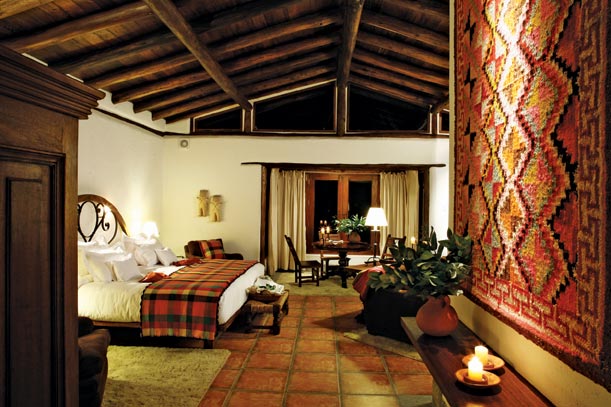 Excursions
Mandor, a two-hour walk along the Vilcanota River follows the railroad tracks into the Mandor Valley.
Putukusi,  hike up an exhilarating mountain that culminates in a spectacular view of the Machu Picchu citadel from the far side of the Vilcanota valley.
Machu Picchu, take a 30-minute bus transfer to the Historical Reserve of Machu Picchu. Your expert guide will lead a tour of the Reserve, providing geological and historical information on key areas of interest, including Intihuatana (the Sun Dial), the Sacred Plaza and the Temple of the Sun.
Machu Picchu & Wayna Picchu, visit the historical citadel of Machu Picchu with a private guide, followed by an hour-trek up Wayna Picchu. The steep trail, overlooking Machu Picchu, clings to the side of the mountain, leading the adventurous traveler to a remote corner of this archaeological site.
Apu Machu Picchu, hike the Machu Picchu mountain for two and a half hours from the archaeological site, and reach the Summit of Apu Machu Picchu. This trail, accessed from the Reserve, joins parts of the Inca trail leading to the Sun Gate before climbing to the mountain's highest point.