Culture, crafts and culinary capital
Called Ciudad de los Reyes (City of Kings) by the Spanish conquerors, the capital city of Lima is much more than the gateway to Peru. With the country's best museums – more than 20 of them, plus striking baroque and renaissance churches, colonial mansions and palaces, world-class restaurants and amazing shopping, Lima deserves more than a quick stopover.
Experience highlights
Visit remarkable cathedrals, cloisters and monasteries, appreciate some of Peru's best  archeological and art museums, and feel a sense of awe in the city's elegant old colonial center.
Savor exquisite Peruvian cuisine in the "Gastronomy Capital of Latin America," with varied influences from the coast, mountains and the Amazon.
Experience Lima's incredibly varied shopping, from exclusive factory visits, to artisan and antique shops, souvenir and handicraft markets offering an endless selection of handmade alpaca clothes and accessories, silver jewelry and decorative pieces, pottery, colonial religious art and wood carvings.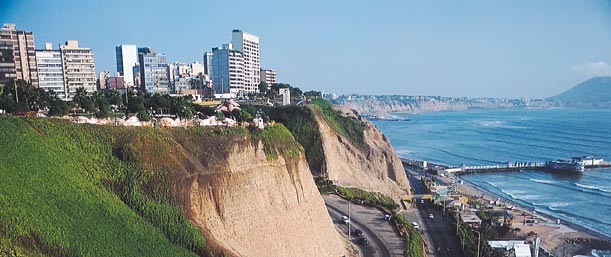 Recommended Excursions
Heralded heritage Lima Sightseeing with Larco Museum Visit*.
Mystical access Private guided visit to Pachacamac*
Private Peruvian collection Poli Museum.
Equestrian elegance Hacienda private visit*.
Culinary tour Ceviche and beyond.
Exquisite exchange Exclusive factory visits to Peruvian specialty products*.
At your service Private car with guide.
Shopping, visit the best places for shopping in the city.
Caral
* Half Day excursions may be programmed to full day with added highlights and Lunch.