Enduring fusion of Inca Mystique and Spanish splendor
Vibrant is the word which best describes Cusco, capital of the vast Inca Empire some six hundred years ago, now transformed as themost important colonial center in the Andes, an axis of exploration and favorite destination for today's international traveler. Inkaterra La Casona Cusco, an exquisite 16th century colonialmansion, is an exquisite and exclusivemanor, carefully restored to retain its historical heritage. It offers guests contemporary luxury without sacrificing authenticity with the privacy and privilege experienced by those who once lived there.
Experience highlights
Discover a four-century fusion of Spanish colonial and Inca culture, both in Cusco and at Inkaterra La Casona, Hot Listed Best New Hotel by Conde Nast Traveler Magazine U.S., U.K. and Travel+Leisure.
Enjoy contemporary luxury without sacrificing authenticity, in an exclusive privilege and privacy experienced by those who once lived at the fully restored 16th century manor.
Explore from Inkaterra La Casona, a destination as well as a hub from which to begin your discovery of the Andes, the Sacred Valley, Machu Picchu as well as Lake Titicaca.
Visit Cusco's landmarks, impressive churches, museums, quaint neighborhoods, artisan workshops and other remarkable Incan archaeological sites.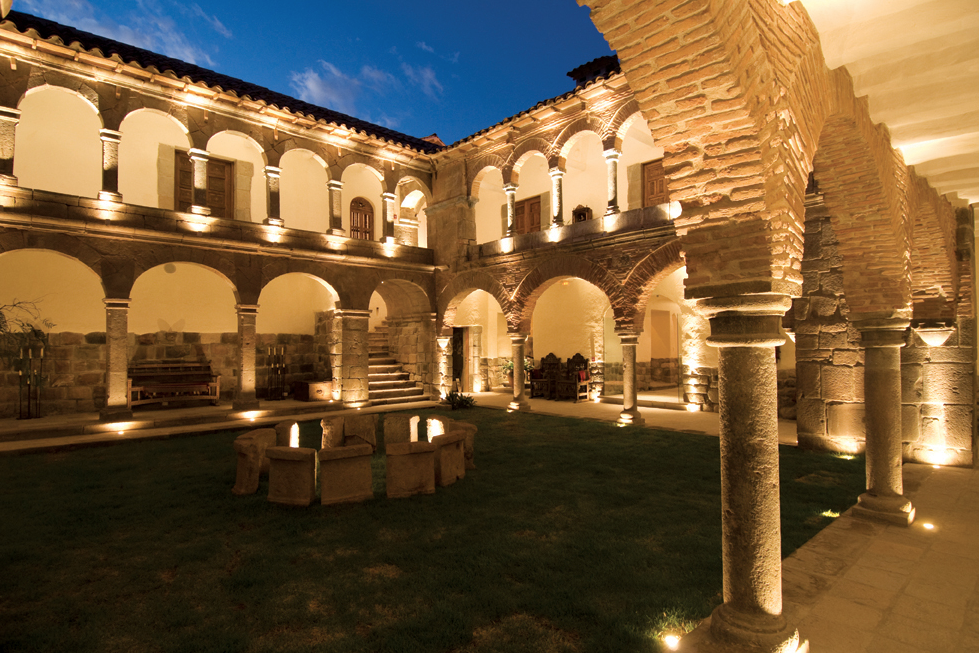 Excursions
Cusco Discovery Must visit in Cusco – Cathedral, Qorikancha & San Blas Neighborhood*
Inca Sites – Sacsayhuaman, Tambomachay, Puca Pucara & Qenqo. Cusco Condensed City discovery and Inca Ruins exploration*.
Cusco Churches – outstanding religious colonial architecture and arts Cathedral, Society of Jesus, San Blas*.
Museums – know Peru's in-depth history through Cusco's remarkable Museums.
Horseback Riding Inca sites – fun way to visit the famous Inca sites on horseback*.
Piquillacta & Tipon – Visit Cusco's Southern route, quaint towns, churches, and ancient sites*.
Andahuaylillas & Huaro – another option visiting South of Cusco, towns, churches and pre-Inca sites*.
Sacred Valley – visit some of the finest Inca Archaeological sites on the fertile Valle Sagrado*.
* Half day excursions that may be programmed to Full Day with added highlights and lunch.
  • Special services
Full day private transfer to Puno (Lake Titicaca) with sightseeing and lunch en route
Full day train transfer to Puno (Lake Titicaca) via Andean Express Orient Express (according to time table/may vary)
Other Cusco hotels may be requested/booked.