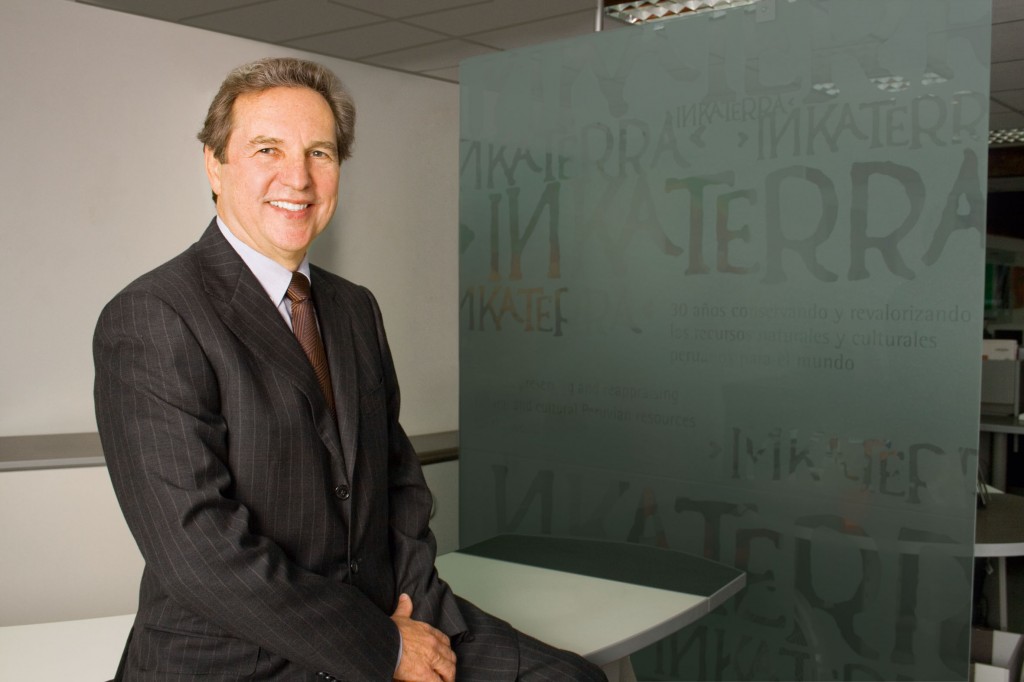 José Koechlin von Stein
Pionero del turismo sostenible en el Perú, generando desarrollo sostenible a través  de la investigación científica para la conservación local; Presidente de la Sociedad de Hoteles del Perú; Miembro E-Meritus del directorio de Conservation Internatrional (Washington DC).
Fue miembro de la junta del Servicio Nacional de Áreas Protegidas; presidente de la Asociación de Turismo de Aventura y Ecoturismo, 1998 – 2002; Cámara Nacional de Turismo de Perú, 1995 – 1997; y del Instituto Tecnológico Pesquero, 1996.
Otras áreas de claves de éxito:
ECOLOGÍA – Patrocinio de importantes inventarios de flora y fauna en la cuenca del Amazonas, teniendo como resultado la descripción por E.O. Wilson  de más especies de hormigas en Cusco Amazónico / Inkaterra Reserva Amazónica que en cualquier otro lugar del mundo. Creación del orquidario con la mayor cantidad de especies en su hábitat natural en Inkaterra Machu Picchu Pueblo Hotel. Patrocinador de publicaciones en conservación del bosque lluvioso y el bosque nuboso Andino; CD's de música; y DVD's educativos.
PELICULAS – Productor peruano de Aguirre: The Wrath of God "(1972) , Burden of Dreams and Fitzcarraldo (Palma Dorada, Cannes 1982) la cual el Sr. Koechlin también es autor.
EXPLORACIÓN – Descubridor del "Camino Inca de la Purificación" hacia Machu Picchu, y del sendero original de Hiram Bignham.